Why Go Green with GreenWise?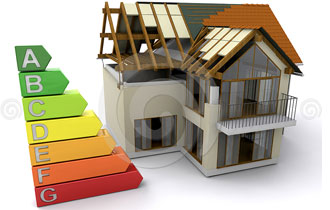 GreenWise Construction is a unique construction organisation with a primary focus on excellence in energy efficiency and sustainable development. This pioneering approach to construction prioritises environmental as well as economic factors. Our workforce is highly trained in green standards and possesses a clear understanding of current "green legislation". Alongside affiliated companies GWC can consult, design, build, test and deliver a project in a professional, timely and cost-effective manner.
Why Go Green? An Innovative Approach to Construction
Construction techniques that are concerned with the environment and sustainability, represent a modern advancement in this industry, and should never be disregarded or placed under the false categories of expensive and irrelevant. Timetables have been issued by the UK government which must be adhered to by all contractors involved in the processes of constructing new buildings and their infrastructure, as well as working on domestic repairs and maintenance. The introduction of such a scheme can only result in positive outcomes for all who are involved.
Owners of domestic and commercial properties built in an environmentally friendly and sustainable manner can enjoy the following benefits:
Reduced electricity bills
Reduced gas bills
Reduced water bills
Enhanced occupant health and comfort
Improved water and air quality
Increased asset value
Easier to sell on when compared with a conventionally-built property
Compliance with future legislation on emissions from housing and commercial stock
Protection against rising energy costs
The Green Wash
We urge clients to beware of the 'greenwash'. As a company who are genuinely concerned about the environment and sustainability, we carry out procedures and utilise products to fulfil our objectives in these two categories. Don't be misled by companies that are not authentic, offering services which do not conform to the standards of a genuine, sustainable construction company. At GreenWise, our services are tailored to provide the best possible outcome to the environment and long term sustainability. We pride ourselves on being a dependable and trustworthy business, not just labelling ourselves as 'green', but being confident in our ability to live up to our name.