Sustainable LandscapingSustainable outdoor areas and paving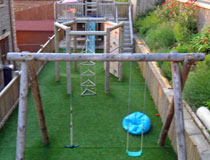 GreenWise Construction (GWC) is passionate about sustainable landscaping, and the many benefits delivered through this type of construction. We offer a variety of sustainable landscaping services, from design stage through to the completion of a project.
A significant factor in landscaping design is being conscious of the use that the property will have when completed. As an organisation, the focus of GWC is to incorporate reusable, locally sourced materials that will be the most effective for the project, and least affective to the environment. Our objectives in the sustainable landscaping projects that we encounter are to make the space practical, functional and cost effective, as well as working in a way that decreases the environmental impacts and strives toward making these areas sustainable in the long term. This includes designing and constructing areas that decrease the need for contribution of supplies such as water, fertilisers and pesticides for example.
GWC offers a range of services which have the above objectives in mind: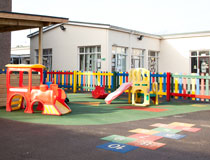 Children's playgrounds - design and installation.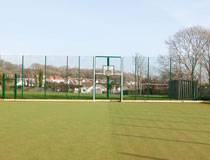 MUGA'S (Multi Use Games Areas)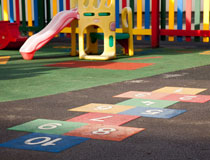 Soft play surfaces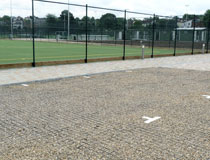 Car Parks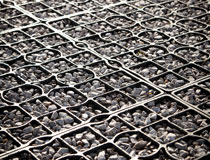 Driveways
We can incorporate the following sustainable options in undertaken projects: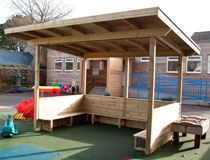 Timber Structures - design and installation.
Sun houses, gazebos, log cabins - Aesthetically pleasing and have practical uses in the garden environment. All materials used are sustainable and environmentally friendly, increasing their longevity as a product.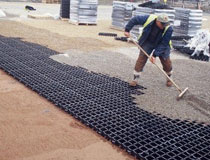 Permeable Paving
A base and sub base made of sustainable materials which allow the current of storm water through the surface. This causes a reduction in runoff water, traps solids and separates the pollutants from water. Examples of where permeable paving can be used include roads, car parking areas, airport shoulders, cycle trails, pavements and driveways
Wet pour - Practical, safe, impact absorbant surface
Eco friendly resin bond
At GWC we undertake projects of various size, location and objectives. After an initial consultation, we can supply clients with a quotation based on their specified needs and objectives. Our team at GreenWise can also arrange specialist items, where possible, to suit the requirements of the client.
GreenWise Construction presents a contemporary outlook on the future of the construction industry.