Renewable Energy TechnologiesFocused on energy efficiency
GreenWise Construction (GWC) is devoted to supplying innovative, valuable and effectual renewable energy solutions with superior performance standards in order to fully assist our clients. In order to fulfil this objective we believe in partnership working, in conjunction with companies who place the same values in their methods of working. GreenWise also utilise the finest quality products on every project undertaken. The majority of energy currently used is in the home rather than in industrial consumption. GreenWise offers a number of services in order to reduce energy consumption in the home or commercial buildings.
At GWC we offer several renewable solutions to the commercial and residential sectors: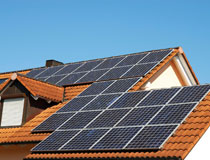 Solar PV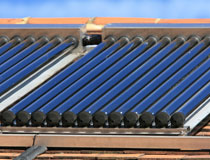 Solar thermal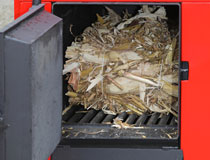 Biomass boilers
GWC have in house domestic energy assessors and non- domestic energy assessors, who can Energy model a building and identify the best mix of renewable technologies for each individual property type. (See our Project Management Service page for further details on IES Energy Modelling)
At GWC we undertake projects of various size, location and objectives. After an initial consultation, we can supply clients with a quotation based on their specified needs and objectives. Our team at GreenWise can also arrange specialist items, where possible, to suit the requirements of the client.