GreenWise Sustainable ConstructionThe fresh sustainability approach.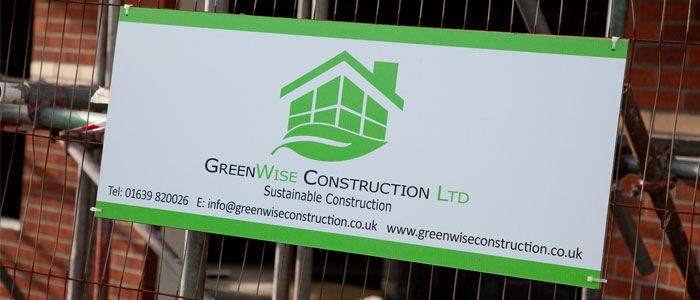 GreenWise Construction is a unique construction organisation with a primary focus on excellence in energy efficiency and sustainable development. This pioneering approach to construction prioritises environmental as well as economic factors. Our workforce is highly trained in green standards and possesses a clear understanding of current "green legislation". Alongside affiliated companies GWC can consult, design, build, test and deliver a project in a professional, timely and cost-effective manner. Ultimately producing an end result that achieves a balance of cost and value for money.
At GreenWise Construction we are extremely proud of our dynamic team and we recognise that our major asset is our people. As a team we continually strive to achieve high levels of service and satisfaction and our core values are quality, efficiency and reliability.
The family run organisation is managed by a group of highly accomplished individuals who possess the technical proficiency and experience to fulfil a variety of challenging projects. The vast majority of our works are completed by our own workforce, each member of which are fully trained and hold a valid Construction Skills Certificate Scheme (CSCS) Card. Training is tailored to the needs of the individual and their assignments, and is revised regularly.
By combining over 20 years of construction industry knowledge and experience we have created an organiastion that instills confidence with its ability to deliver. The organisation undertakes work throughout the UK providing a comprehensive and flexible service geared to producing outstanding value for money. We aim to establish lasting relationships with our customers through offering excellent levels of services, responding promptly and exceeding expectations.
We are genuinely focused on customer needs and will assist clients through all stages of the construction process, as well as operating an open door policy to our clientele. Our management team are at the disposal of the client, and are happy to address any concerns that a stakeholder involved in any given project, may have.
During our growth we have identified that our clients prefer a "one stop shop", a contractor who can supply all the required trades and professionally manage the project. We have established a reputation of being able to provide this complete package with quality and efficiency and this has been fundamental to the continued progress of our business.
GreenWise Construction presents a contemporary outlook on the future of the construction industry.